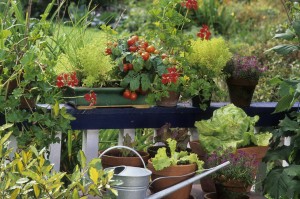 Whether it is in pots, containers or in vegie gardens, no matter the situation there is nothing better than producing and eating your own vegetables from your own garden.  
Amgrow's range of home garden products provides you with all of the essentials for producing vegetables in your own garden.
Revitalise Your Soil:  Amgrow Blood & Bone Based fertiliser can add new vitality to your vegetable garden rejuvenating the soil by improving the microbial activity of the soil encouraging the recycling of vital nutrients for plant growth, enhancing their availability.
Vegies in Pots:  If you are limited for space at home that shouldn't stop you from enjoying the benefits of growing your own vegetables. Use a specially designed potting mix suitable for vegetables in pots.
Fertilisers and Plant Growth Stimulants :  Most vegetables are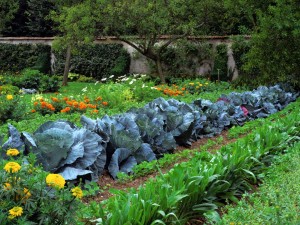 very fast growing. It is important to supply them with the            right nutrition to keep up with their demands for vigourous growth, flowering and fruiting.
Amgrow Seaweed is ideal right from planting and establishment of seedlings, and through the life of the plant. Amgrow Seaweed is a unique plant stimulant, as it contains pure Tasmania Bull Kelp unlike other seaweed products in the market. Tasmanian Bull Kelp contains a very high level of plant growth stimulants which enhance root growth and development. Establishing strong and health root systems which is essential for resistance of environmental, pest and disease stress.
Amgrow Organix Organic Xtra is a premium blend of composted poultry manure combined with the added benefits of blood and bone, feathers and fish meal, composted seaweed, natural minerals and sulphate of potash. This product is a great slow release fertiliser; apply 2 weeks after planting seedlings or once seedlings have established to enhance growth.
Amgrow Nutrafeed Flower and Fruit is an excellent choice of liquid feed especially fruiting plants such as tomatoes, eggplants, pumpkins, cucumbers. Nutrafeed Flower and Fruit is also very beneficial for brassica plants including broccoli and cauliflowers.
Amgrow Organix Harvest is a 100% organically certified plant liquid concentrate blend of fish, seaweed & fulvic acid. The fulvic acid component boosts nutrient uptake increasing stress tolerance which makes it ideal for foliar application to all vegetable types and especially leafy vegetable crops.
Amgrow Nitrosol is a unique liquid blood and bone formulation providing balanced nutrition in a liquid form which is suitable for regular applications throughout the growing season all vegetable types.
Amgrow Naturals Vegetable & Herb plant food is a balanced, complete, natural fertiliser for use on vegetables and herbs, which promotes healthy growth and fruiting. It is pelletised for easy use.
Retaining Moisture:   Vegetables respond well when water is readily available. A quality mulch can assist as a excellent way to reduce water loss especially during periods of heat stress. It provides a protective layer whereby moisture is retained reducing evaporation of water from the soil.
Organic Weed  Control:  Amgrow Weed Blitz is the perfect organic weed control solution around your vegie garden. Made from pine oil extracts, it works by contact action. When it comes into contact with the outer coating leaves, it causes plants to lose water leading to the plant drying out. It will even have an effect on seed preventing germination. It is important that you target the weeds you intend to control as it will burn the leaves that it comes in contact with. Highly effective and fast acting this biodegradable herbicide makes it safe to use.
Pest Control:   Vegetables can come under attack by chewing and sap sucking insects. Amgrow Pyrethrum provides broad spectrum control against common pests that effect vegetables including aphids, thrips & caterpillars to name a few. It is safe to use around vegetable garden and other ornamentals plants, only requiring a withholding period of 1 day after spraying. Vegetables can be susceptible to snail and slug damage. Eradicate Snail and Slug Bait is the ideal solution providing a safe control solution around your edible herbs
Essential Product List: